Triangle Jumbo Clutch White Pearl Ostrich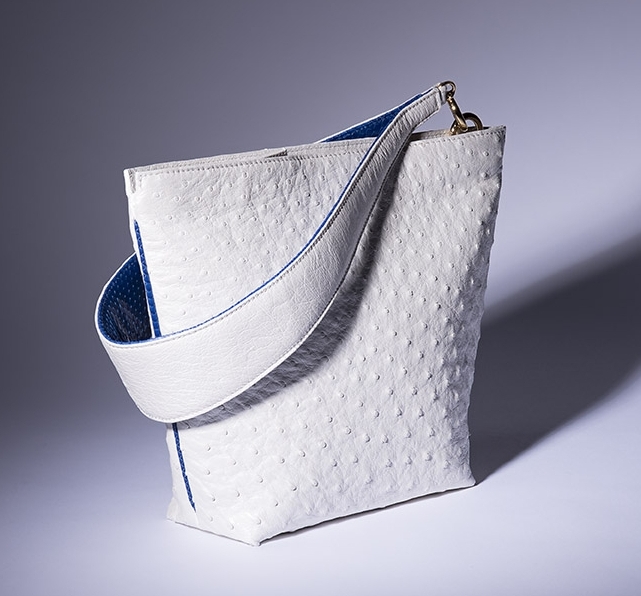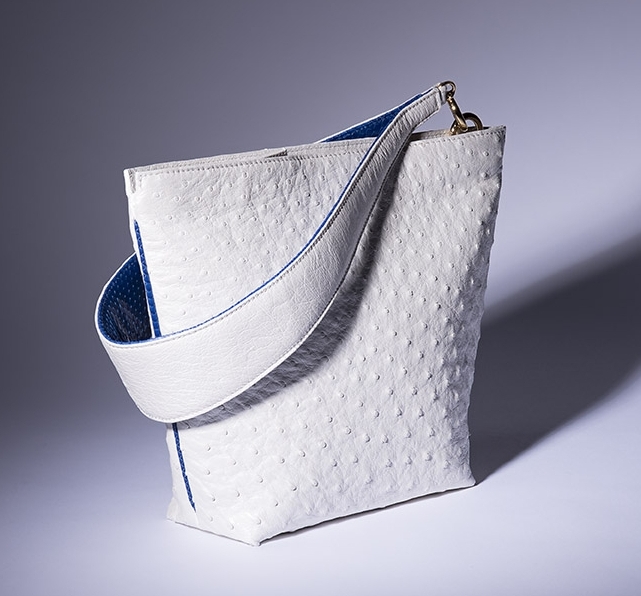 Triangle Jumbo Clutch White Pearl Ostrich
Click image to enlarge
12" x 10" x 4"
Genuine Ostrich with a pearlescent white finish. Citrus yellow lamb leather lining.
This clutch is crafted from genuine ostrich with an unusual pearlescent white finish. Electric blue python defines and provides colorful contrast for the edges of the clutch and the inside of the handle.
The perfect alternative to a mid-size shoulder bag, the Triangle Jumbo Clutch carries quite a bit while keeping a slim profile. The detachable shoulder strap fastens on one side of the clutch completing a statement look when worn over shoulder.
Architecturally shaped silver tone zipper pull and strap hardware crafted in Milan, Italy.
Custom Orders. Available in custom colors and leathers. Interiors may be monogrammed. Click here for more information: Anne Sylvain Bespoke.
Made in USA